Turned Edge Binders
Built to last for any industry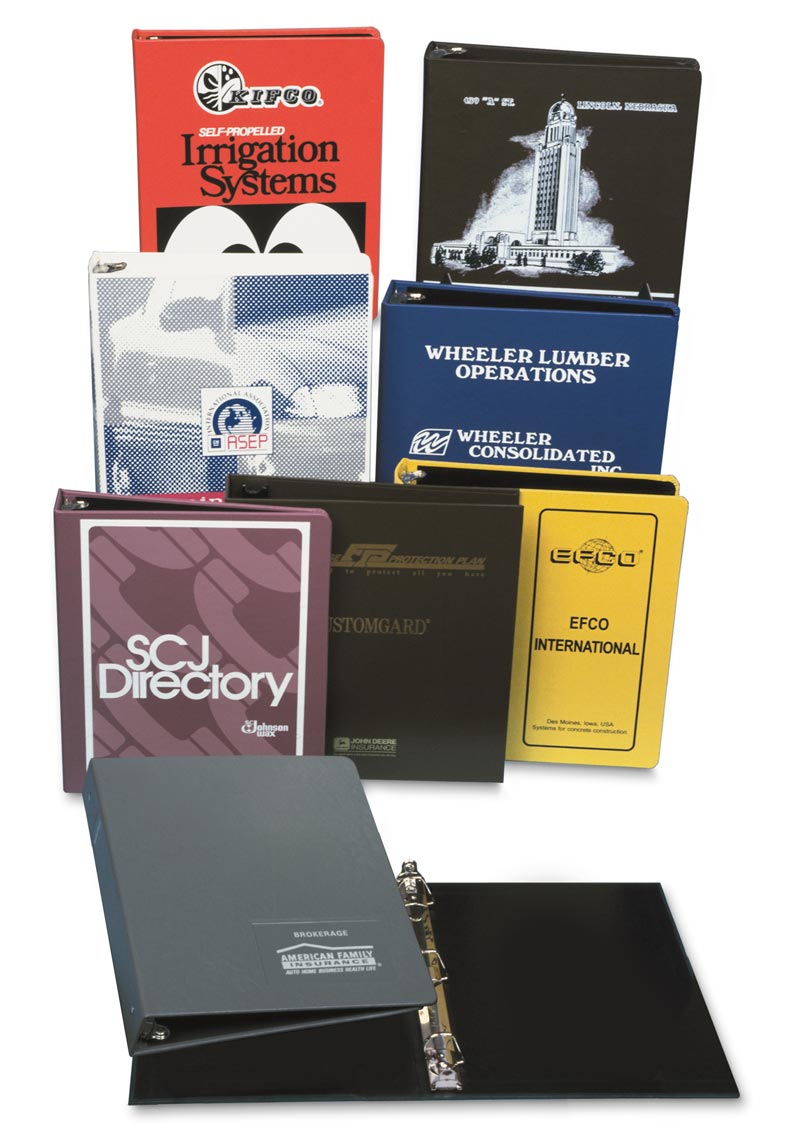 The hand-crafted, rounded corners say quality workmanship and attention to detail. And with the wide variety of colors, ring mechanisms, and imprinting options available, turned edge binders let you say it your way.
Year after year, the investment you make in turned edge binders will be returned in the quality appearance and ease-of-maintenance they offer. And even with the harshest use, they keep your image looking new.
Durable thread base material turned and glued over solid binders board
Kivar liner and canvas reinforced hinges
Choice of foil stamping, screen printing, and embossing
Available in 3 Round ring or D-ring capacities:
½" ¾" 1" 1½" 2" 2½" 3" 4"
View available Buckram colors and Screen Print Ink colors here.