Poly Binders
The perfect combination of quality and durability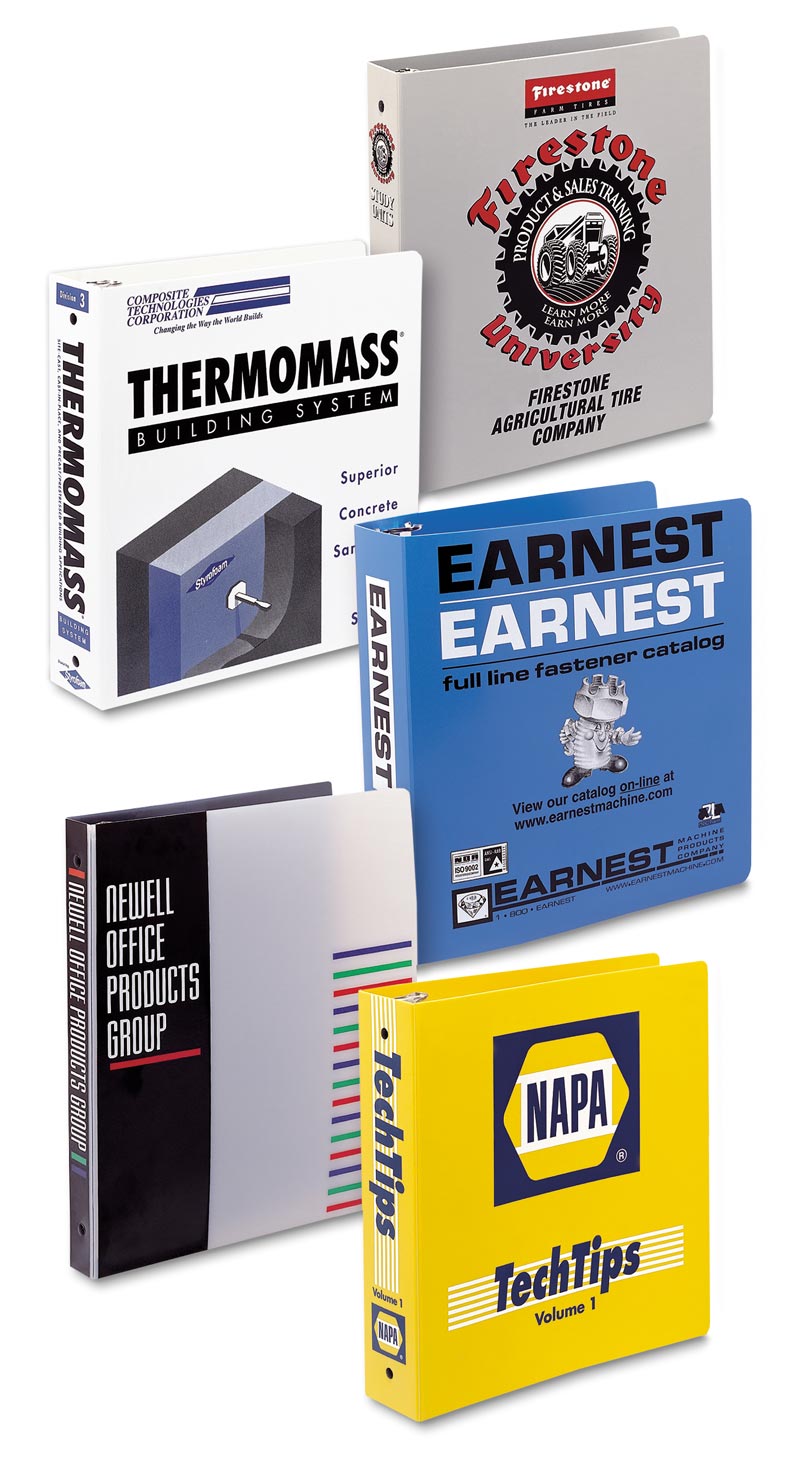 Beautiful, durable and affordable. It's a rare combination in any product. Polyethylene binders from Integrity Printing are ideal for parts books, employee manuals or catalogs that will be frequently handled.
Poly binders are washable, stain resistant, tough, and won't crack or split from exposure to extreme temperature changes. With custom graphic design and printing, poly binders can be beautiful too.
Choice of screen printed or foil stamped imprinting
Durable single piece construction
Choice of matte or leather grain
Available in .023, .035, .055 or .075 poly gauges. Your representative can advise the appropriate thickness for the ring size you select
Poly binders are available for standard page sizes such as 11" x 8½" and 8½" x 5½". We'll be glad to custom design binders for your unique page size.
You can also customize poly binders with pockets sized to hold business cards or full size sheets.
Available in 3 Round ring or D-ring capacities:
½" ¾" 1" 1½" 2" 2½" 3" 4"